Thirty-Five
It seemed to be the year that all of my previous notions about my body went out the window. From my exercise routine to my diet to my skin, nothing worked or felt the same anymore.
In the summer of 2015 I began experiencing this insane skin eruption. My skin was bumpy, oily, red, generally puffy and dry around my eyes.
The first photo below is during the beginning when my face my oily and flushed easily. The second photo is a few months later when my skin was super dry, especially around my eyes and inflammation was high.
The last photo is my skin now (most days). Today when I experience symptoms, it's typically around my nose and eye areas and chin in the form of small bumps or flat red spots. Most often my flares are linked to the days leading up to my menstrual cycle. I don't generally exhibit the flushing and redness on my cheeks unless I overdo alcohol, sugar (sometimes you just need cake or chocolate, am I right?) or some of my other triggers I talk about below more in-depth.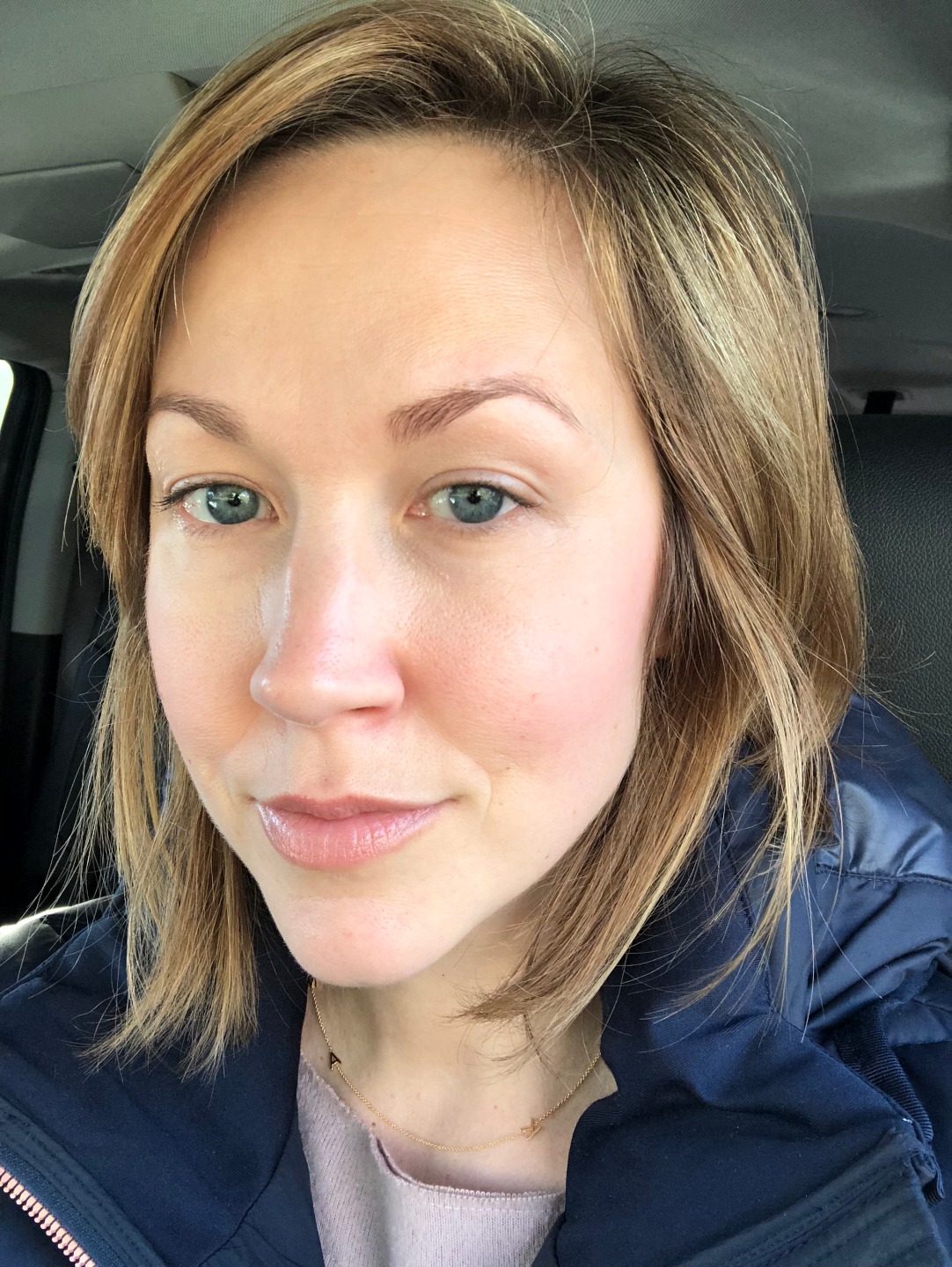 At the time this all began, I was

on and off

dairy, gluten, grains, soy and sugar; I was not consistent with my approach (especially in social situations or celebrations). I also threw everything I could at my skin to help heal it. I tried homemade masks (honey, turmeric, charcoal, baking soda, etc.), ointments, salves and a couplea MLM skin care companies. When I finally went to the dermatologist to get a diagnosis, I was met with yet another topical product.
I vacillated through different regimens for a good year before getting serious about my approach. Of course, it's always a work in progress, but I feel like I can now share this part of my story.
As I always tell you, one person's approach may not wholly work for another, but I hope you can take bits and pieces from my journey and allow them to work for you.
My stumbling blocks can be your stepping stones!
Onto what worked for me...
FOOD
I cut out dairy, refined sugars, gluten and soy
I limit grains, beans (see

oligosaccharides

discussion below) and natural sugar (fruits, honey)
I limit alcohol
I cut out caffeine (I've found I can tolerate decaf coffee)
I've also learned to tune into my diet to see what triggers I may have.
For example, I found that foods high in

oligosaccharides

, a type of fructose that beneficially ferments in the large intestine and acts a prebiotic, can cause a flare if I consume them in large quantities. If you've ever heard of the FODMAP diet, this is the premise of that diet. The list of foods considered high FODMAP is quite extensive. Here's a link if you'd like to read more in-depth.
Just to give you an idea, here are some

foods I eat in moderation

to limit my exposure to FODMAP foods:
Avocado
Ripe Bananans
Beans
Cabbage
Sugar Alcohols (mannitol, sorbitol, etc.)
Alcohol
Kombucha
Raw & Roasted Nuts
Some Fruits
Interestingly enough, after my research led me to oligosaccharides, I realized the probiotic I was taking at the time contained a prebiotic in the form of fructo-oligosaccharides (FOS) as well as milk! I immediately stopped taking it and switched to a brand that didn't contain either products. I've shared my go-to probiotic brand before, but here's another link.
Also, you'll notice that the foods I mentioned are, for the most part, types of food that I often encourage you to include in your diet, and you still should! However, if you are struggling with skin and/or digestive issues, following a guideline of balance when it comes to FODMAP foods MAY significantly improve your overall health.
LIFESTYLE
I limit sun exposure, especially on my face (SPF 30 and a rosacea friendly sunscreen and a HAT)
I cleanse my skin following a sweaty workout, ALWAYS
I never go to bed without cleansing my skin
I try not to overheat (sometimes that's hard because I warm easily)
I limit makeup and when I do I use products I trust
Same with skin care products (believe me, I have tried them all)
Hormone Balancing Health - I wrote about this before, you can read about my approach here
As I mentioned before, these are things that worked for ME. However, they are also things I implemented through personal research and reading other people's stories.
I'm always happy to answer any questions you may have about anything really! Comment below, message me or email me!
Thank you as always for reading, I hope it was helpful!
Melissa